Our last Town Hall in November was a great success – feedback was everyone enjoyed the showcases of the great work our teams are doing. So, it will be a similar format this time around.
Join us on 9 April to hear what our teams have been working on, as well as receiving an Engineering and Resourcing update. The objective of our Town Hall's are to inspire ClearPointers by hearing about our client work underway and internal innovation you can get involved in.
We will kick off at 7:30am with barista made coffee and a gourmet breakfast.
Tuesday 9 April 2019
Start: 7.30am for 8am start
Finish: by 9.00am
Location: ClearPoint Innovation Garage, 7 Fanshawe Street – Ubers provided to get back to your client office.
The plan:
From 7.30am Coffee, kombucha, breakfast
8.00 Intro, awards & FY20 Plan from Hamish Rumbold
8.10 Engineering update from Rob Cleghorn
8.20 Resourcing update from Eddy Kim
8.30 Partpay Flutter showcase – the team will take through the mobile app they are building on Flutter and give you some insight into why it's becoming a platform of choice;
8.40 Auckland Council Rapid prototype showcase – Alix Degranges & Rob then run through this rapid prototype consisting of d3.js and crossfilter for high speed, browser based data aggregation on top of Google Maps
8.55 Closing from Alan McMurtry
Make sure you don't miss this occasion!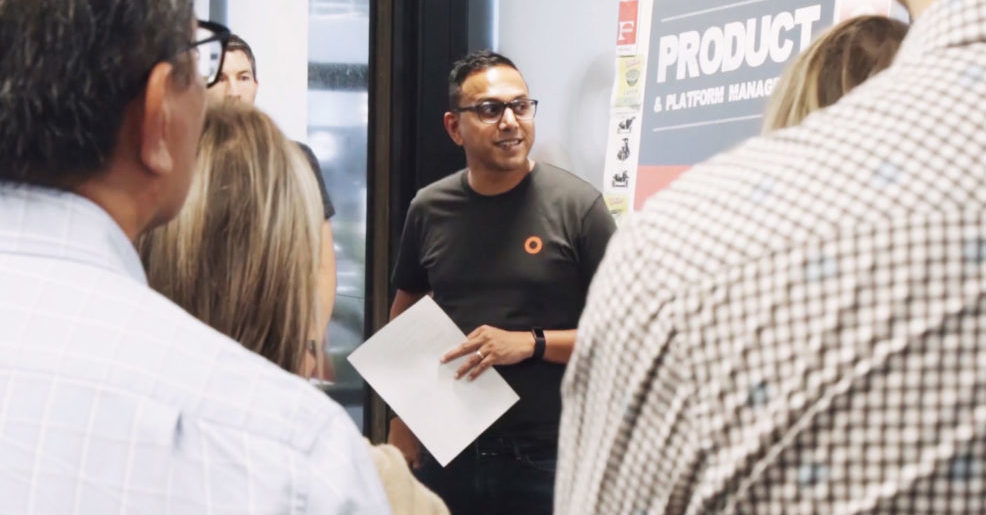 Tuesday, 9th April, 2019
ClearPoint Innovation Garage, 7 Fanshawe Street, Auckland